These Amish Features Will Revitalize Your Backyard
All Amish Structures can provide you with a custom shed, garage, or other feature to our exacting standards. Our company is the result of years of experience from five Amish families who have been building these quality structures for over 50 years. Our products are beautiful, durable, and designed to last for many years of service.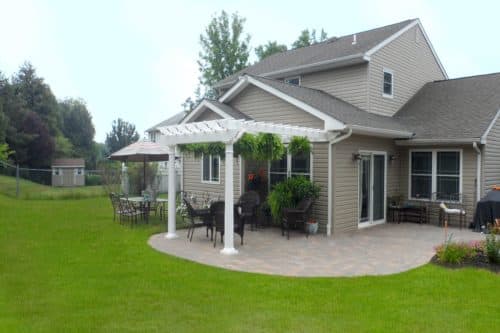 If you are looking to revitalize your backyard with a building or other feature from All Amish Structures, here are three concepts to consider:
Pergola — A traditional pergola is a great addition to any backyard, providing shade on bright sunny days so you can enjoy the outdoors without being cooked by the sun. Pergolas provide shade by using slatted structures on top which shade you from the sun without interfering with light and breezes. Our custom pergolas can be designed to fit any patio or backyard area.
Deck or patio furniture — Wooden furniture is durable for outdoor use, and furniture from All Amish Structures is beautiful as well. Our craftsmen create a variety of pieces which have a charm far exceeding standard outdoor furniture. Contact us for information on furniture pieces we can create for you.
Sheds — A shed is a valuable part of any backyard, providing safe and weatherproof storage for lawnmowers and other equipment. Sheds may be useful, but they don't need to be an eyesore. All Amish Structures can create a wide variety of sheds in different sizes and styles to meet your needs.
2946 Route 309 in Orefield PA, phone 610-628-4343 or 1400 US 22 in Phillipsburg NJ, phone 908-454-4969. You can also leave us a message on our website!
Revitalize Backyard with Amish Backyard Structures, Sheds