Welcome to All Amish Structures
If you are looking for a quality outdoor shed or garage in the Lehigh Valley PA or Phillipsburg NJ areas, you need to come to All Amish Structures! We are the premier designer of sheds, garages, play sets, pavilions, pergolas, gazebos, and outdoor furniture. In addition, we can do all site preparation for structures of any size, repair existing sheds or garages, and provide demolition services for old buildings.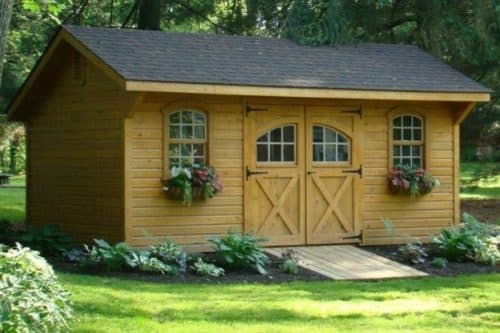 All Amish Structures has been building quality sheds and garages for over 50 years! Our structures are built to last with minimal maintenance. In addition, we will deliver any building for free within a 30-mile radius of our two facilities. You can find our locations at the end of this blog or on our website.
If you have dreamed of a custom outdoor gazebo or pergola to enhance the look of your property, bring your dream to All Amish Structures and let our designers create the perfect structure for you. We will take your ideas and bring them to reality, deliver them to you, and install them exactly where you want them. Don't get stuck with a shed manufacturer who drops it in your driveway and leaves you with the work to get it installed.
If you live in Phillipsburg, Stewartsville, or Still Valley NJ or Orefield, Nazareth, Bethlehem, Whitehall, Allentown, Montgomeryville, Bucks County, Easton, or Quakertown PA you can get your perfect shed, garage, or other outdoor structure and have it delivered for free. All Amish Structures is located at 2946 Route 309, Orefield PA. Our second location is at 1400 US 22 Phillipsburg, NJ. Stop by today, look at our inventory, and talk with us about what structure you need. Large buildings or small, All Amish Structures can do it all!
All Amish Structures | PA Amish Shed Builders