What You Shouldn't Store in Your Garden Shed
Garden sheds are the perfect tool for creating extra storage space. However, not every item that you're trying to store should be stored in a garden shed. To learn about what you shouldn't store in your garden shed, continue on.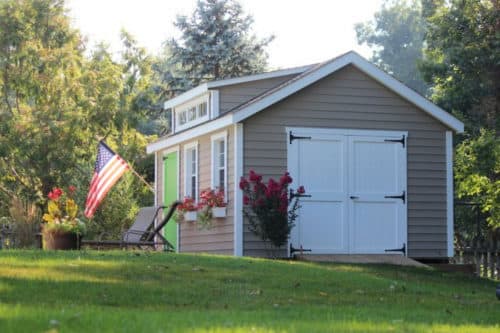 When storing items, consider their sensitivity to temperature. Do you have items that can be damaged in the heat or in the cold? If so, keep these items inside. You should also avoid storing anything liquid in a garden shed because of these temperature changes. Liquids can freeze, and this can cause expansion, cracking, and damage to your precious items. Also note that extreme heat can turn a garden shed into an oven, which means some items can experience chemical changes when stored in these high temperatures.
Think about the items you're looking to store and be sure they are resistant to moisture. Because sheds are not sealed like houses, they are prone to some moisture. Items that can attract mold or valuable that can rust should be kept in an indoor storage space.
Rodents and bugs can sneak into a garden space, so be sure to keep food and drinks out of your garden shed. If you do decide to store edible items in your garden shed, be sure to seal the items in a tight container that cannot be opened by these pests.
While there are some valuable items that you should store in an indoor storage unit, other items are perfect for storing in a garden shed. Consider gaining more storage space by having a garden shed installed in your backyard. At All Amish Structures, we can create the perfect garden shed for your needs. To receive a quick custom quote, visit our website or call us on the phone. Lehigh Valley residents can contact us at 610-628-4343, while Phillipsburg, New Jersey residents can reach out at 908-454-4969.
Amish Garden Sheds New Jersey | What You Shouldn't Store Inside